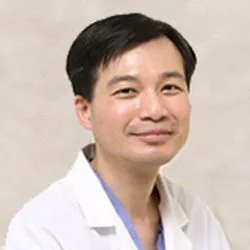 Dr. Wayne Luo is a Cum Laude undergraduate from Princeton University. He then attended Baylor College of Medicine at Houston, Texas where he received his medical degree. After becoming a board-certified dermatologist, Dr. Luo went on to complete a Fellowship in Mohs Micrographic Surgery at New York's Columbia University College of Physicians & Surgeons. Since 2003, Dr. Luo has been on the clinical teaching faculty at Columbia, where he helps to train the next generation of dermatologists.
Mohs micrographic surgery is considered the most effective technique for treating many basal cell and squamous cell carcinomas, the two most common types of skin cancer. This procedure, done in stages in coordination with our tissue lab's technician, allows the removal of all cancerous cells for the highest cure rate while sparing healthy tissue and leaving the smallest possible scar.
Dr. Luo has successfully treated thousands of patients at Glaser Dermatology over the past 15 years.